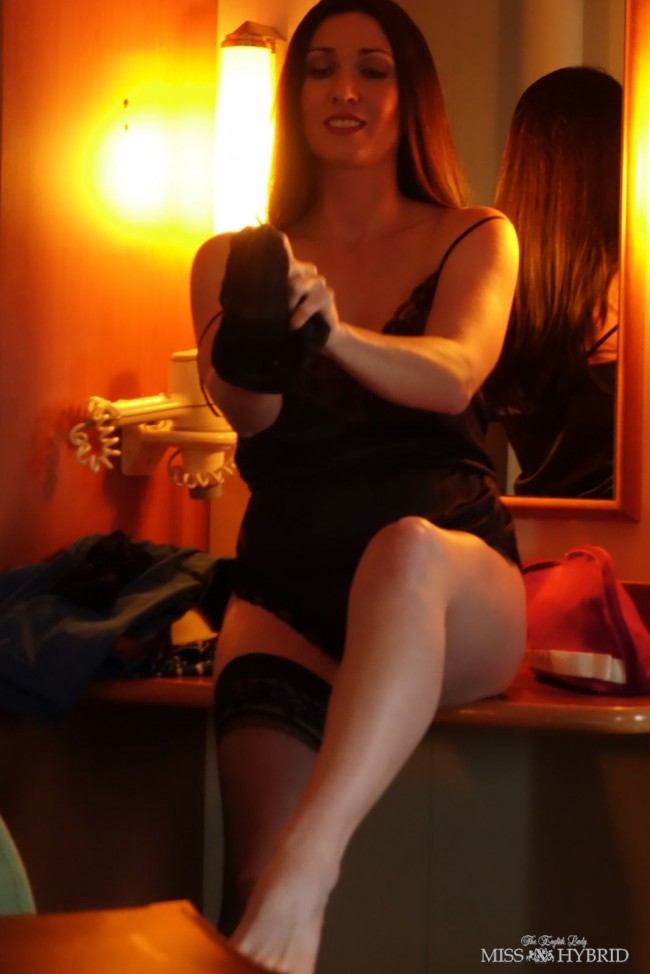 Miss Hybrid Ahoy Sailor New Photo Update
Miss Hybrid Ahoy Sailor Coming Aboard.
I was on my recent trip to Europe. I sent Felix off to the bar to get him out of the way, whilst I got ready to entertain. There was not much room in my cabin but I managed to roll my stockings on without laddering them. I slipped into an easy access, all areas, popper crotch teddy, as I was having dinner with the Captain once he got it underway. I positioned my two GropePro cameras and immediately started recording with them. Wait until you see what they captured. After having had dinner at the Captain's table, I put Felix in a cock cage and then downloaded the GoPros. Felix's cock leaked everywhere, without any contact. Poor old Felix, I left him encaged for the next 2 days, oh the exquisite agony!
Note to self. Kick him in the balls, again today.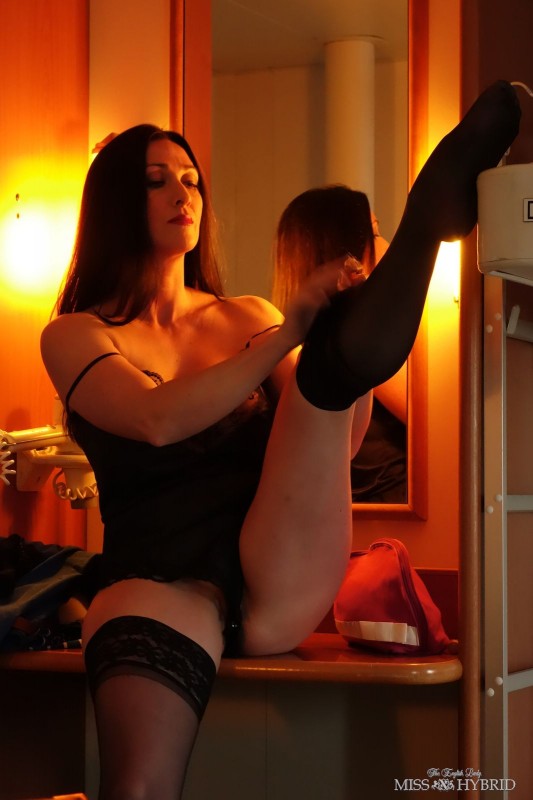 To see more of Miss Hybrid ahoy sailor nautical naughtiness update please visit www.misshybrid.com.
Please click the links below to visit more of my blogs.
---