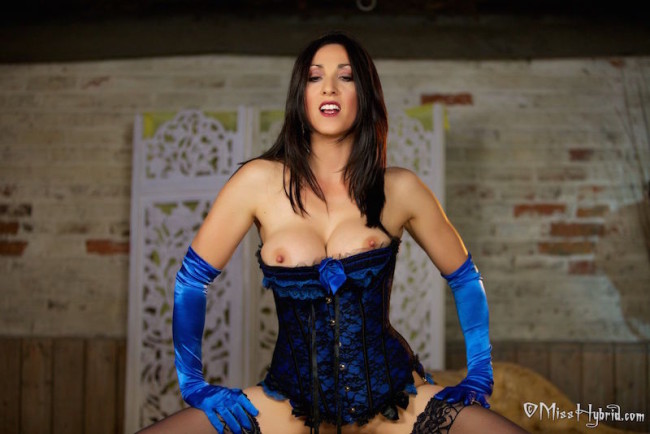 British Mistress Big Boobs And Corset Sybian Ride.
British Mistress long satin gloves and vintage corset Sybian Ride.
Miss Hybrid British Mistress scenes are always very exciting. In this scene watch as our British babe takes on her Sybian. Her boobs are spilling out of her top, but that's perfectly fine, they look fantastic. Mistress Hybrid wear, long satin gloves and a beautiful vintage corset. Miss Hybrid rides the fucking machine and will not give in even, though she has orgasm after orgasm. Miss Hybrid thinks about the cocks she has had, banging into her from behind.
Big boobs spilling out on the Sybian.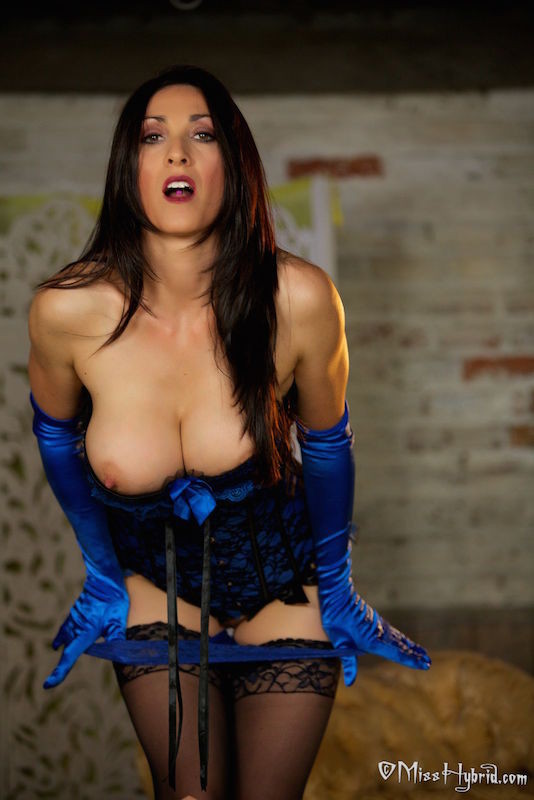 Please click here to see all Miss hybrid's uncensored HD videos and High Quality photo updates at misshybrid.com.

---