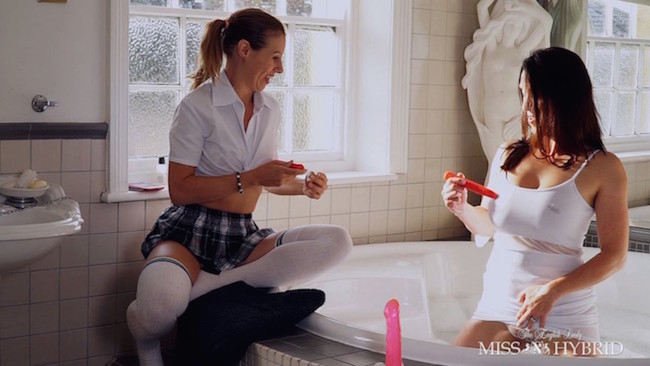 Spa Bath Surprise, Masie Has A first In The Spa With Miss Hybrid
Spa bath surprise for Masie as she has a splashing time!
Mistress takes her new pet Masie for a spa bath. No need to get undressed. Mistress prefers the fully clothed, wet, see-through look, and what a look it is. See Miss Hybrid's beautiful breasts and hard nipples as the water slowly cascades down her front through the now soaking wet top. Masie's panties are off in a flash as she busily fucks herself with the vibrator. Watch how mistress teases Masie's clit with gently running water and a selection of toys.
Fully clothed bath with Miss Hybrid.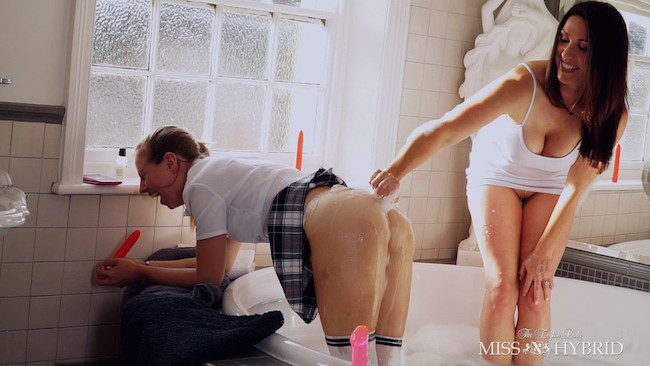 Masie does something she's never done before!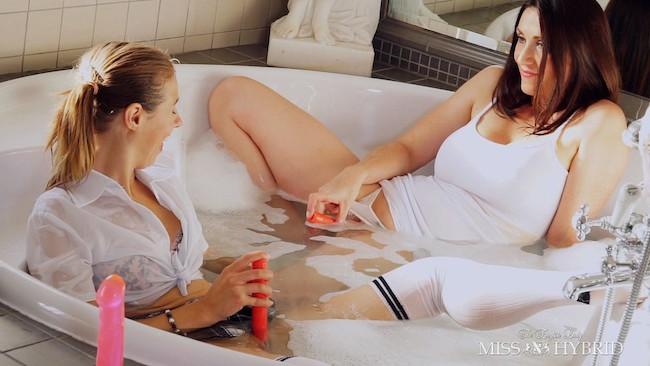 Mistress has placed the perfect sized stick-on cock. Placed within easy reach ready for Masie to shove up her needy hole. Masie fucks herself on the cock after rubbing her clit underwater with the selection of vibrators. Mistress then calls Felix to help Masie do something she has never been able to do before. Masie makes herself comfortable on the side of the spa bath and she is ready. See Masie's reaction as she writhes in joy on the carefully placed towel. Miss Hybrid has been felling horny so horny filming and editing this video her pussy has been throbbing for days. Come in and take a look and enjoy.
To see the complete Uncensored, hard core, high res, high bit rate HD video and accompanying high quality super size photo set please click here to visit misshybrid.com.
and to keep up to date with all the goings on and comings off at the Manor please click here to visit misshybridblog.com.

---