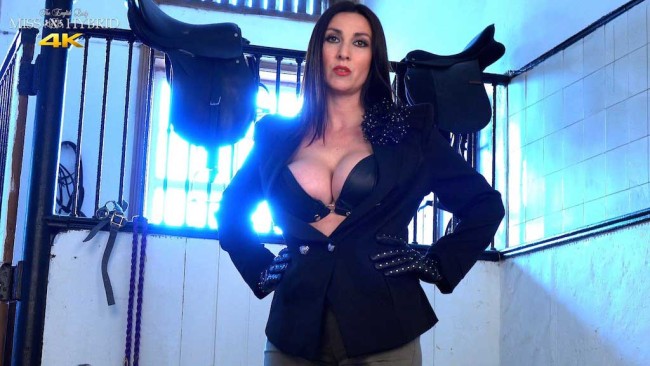 Knee High Boots And Leather Bra Miss Hybrid 4K Video Update
Knee high boots Miss Hybrid 4K video update.
Straight from the Manor Georgian stables an brand new Miss Hybrid 4K UltraHD video update. Only there are no horses in Miss Hybrid's stables only stallions and fillies of the human variety kept for Miss Hybrid's own pleasure. In her sexy leather knee high boots, tight jodhpurs and kinky leather bra that struggles to contain Miss Hybrid's magnificent bust beneath a cleavage revealing riding jacket Miss Hybrid is the perfect host. Miss Hybrid always puts on the best shows and today she is ready for a bit of a trial run. She rips a hole in her pantyhose and and fucks her pierced pussy making herself come over and over again with the magic wand. Already soaking wet Miss Hybrid is now fully in the mood finishes by getting even wetter and peeing over her jodhpurs.
Please click the sample screen caps below to see the full uncensored and hard core 4K UltraHD video available inside misshybrid.com.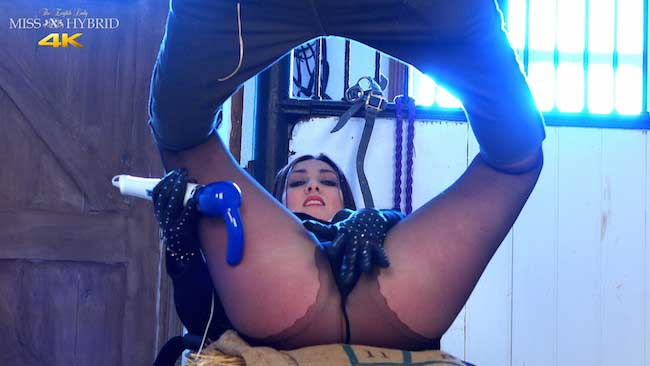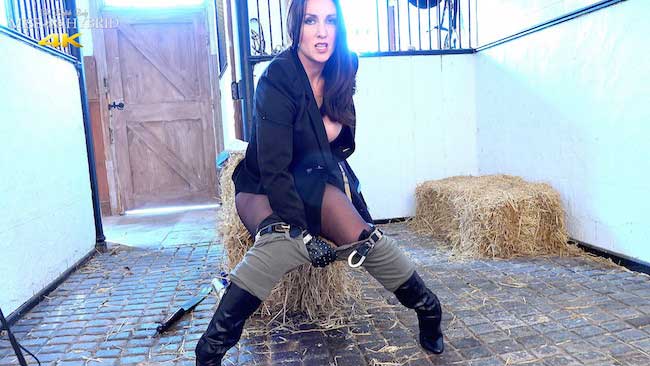 To see the complete uncensored and hard core 4K UltraHD video and all of Miss Hybrid's HD videos and photos please click here to visit misshybrid.com.
And to keep bang up to date with all the goings on and comings off at the Manor please click here to visit misshybridblog.com.
---