Sheer Delight, Miss Hybrid Stockings And Suspenders High Res, High Bit Rate HD Video Update.
Sheer delight stockings and suspenders.
Home at last after a day hard at it at the vintage themed village tea party. In sheer full backed panties and no skirt an outfit sure to cause a stirring in the trouser department. Miss Hybrid ensures everyone has a stiff one! At home in the bedroom Miss Hybrid kicks off her heels and cools her feet and pussy with the shower head. Keep well back or you may get splashed!
Please click the sample screen caps below to see a sample gallery of screen caps from the Uncensored, Hard Core HD Video available inside misshybrid.com.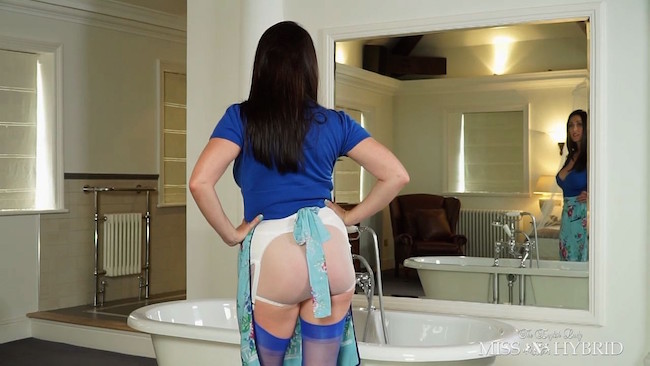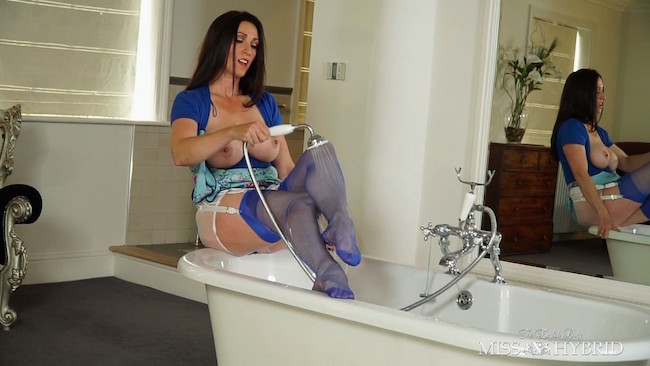 To see the complete uncensored, hard core, high res, high bit rate HD video and all of Miss Hybrid's HD videos and photos please click here to visit misshybrid.com.
To keep up to date with all the day to day goings on and comings off at the Manor please click here to visit misshybridblog.com.


---