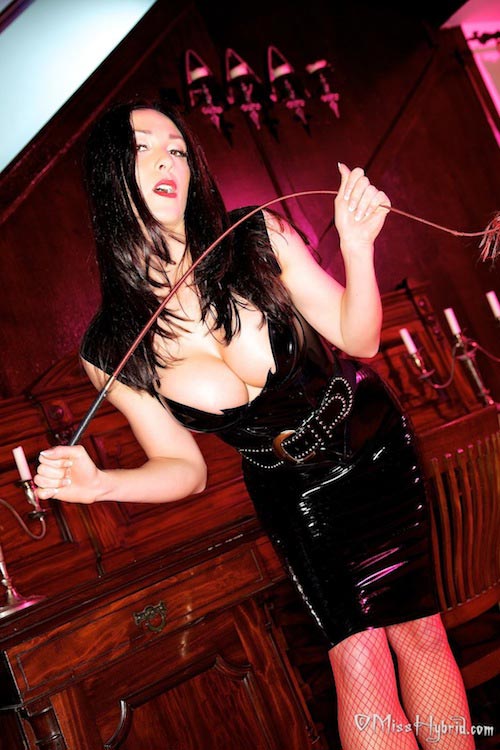 Miss Hybrid Kinky Mistress Lycra Cycle Ride Part Three
Miss Hybrid Kinky Mistress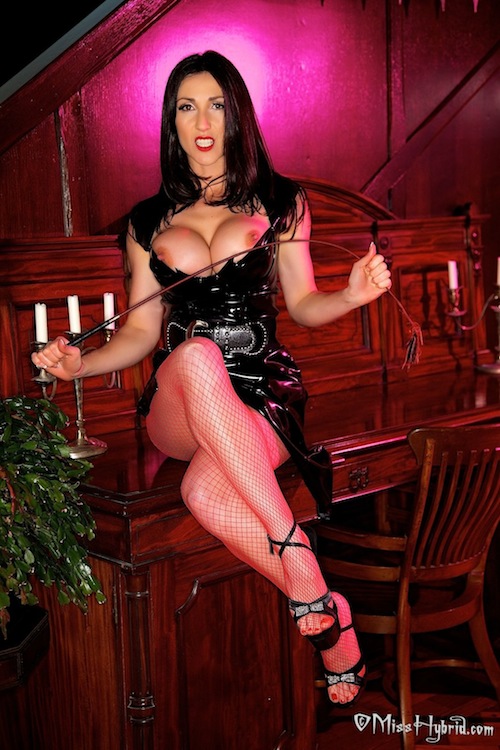 Miss Hybrid sits on a nearby tree stump, legs akimbo and grabs my dick.
"Very nice", she says as she pulls me towards her.
Kinky Mistress Miss Hybrid leather and latex YouTube preview videos click here
Miss Hybrid licks the end of my cock and turns around. She puts her fingers into a small rip on the seam that I had not noticed until now, and pulls it apart. The thin line of a black g-string runs along her arse crease, down to the small triangle of cloth hardly covering her pussy.
"Now lick my sweaty arse", she commands. I kneel down on the autumn leaves and plunge my face between her sweaty cheeks. My eager tongue seeks out her puckered hole, working its way around the black g-string. I rub my fingers over the damp fabric covering her pussy, feeling the heat emanating from her cunt. I slip my fingers under the panties and into her hot wet hole. My tongue probes deeply into her arsehole and my cock stands rock solidly to attention. The g-string is getting in the way, and I rip the string apart, leaving it flapping uselessly. I slide a 3rd finger into her and rub her clit with my other hand.
Miss Hybrid pulls away and pulls me down onto the forest floor. She sits on my face, rubbing her dripping slit on my face and grabs my staff.
Miss Hybrid Kinky Mistress Part Four Coming Soon
To see all of Miss Hybrid Kinky Mistress' Uncensored, Hard Core, High Res, High Bit Rate HD videos and High Quality, Super Size photos please click here to vivit misshybrid.com