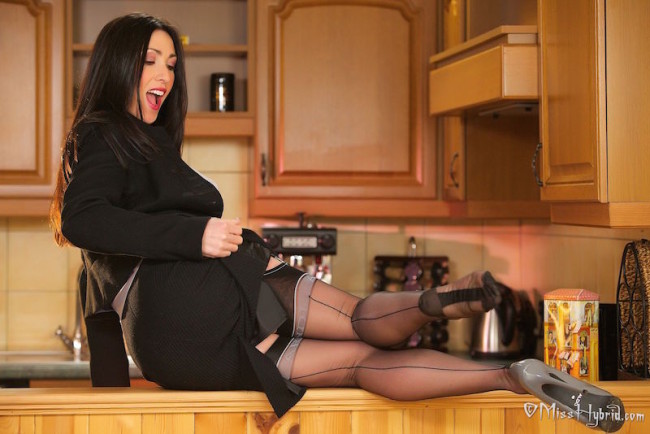 Miss Hybrid XXX Movie
Miss Hybrid XXX Movie Striptease.
In this scene of Miss Hybrid XXX movie, she starts to do a little striptease act on the kitchen worktop. The first few buttons of her shirt are open revealing her breasts. She prances about on the worktop wearing her sexy, fully fashioned, vintage, beautiful Ars Vivendi stockings, which makes her striptease all the more sexier. Wait a little longer and she'll start to unbutton her silk shirt all the way down until she's fully undressed. This lovely lady surely knows how to cook and by the way she is looking, fuck as well. Miss Hybrid proves that the kitchen isn't just a place for cooking; in this case it could also be a place for some steamy hot spanking.
Sexy stocking tops on long sexy legs.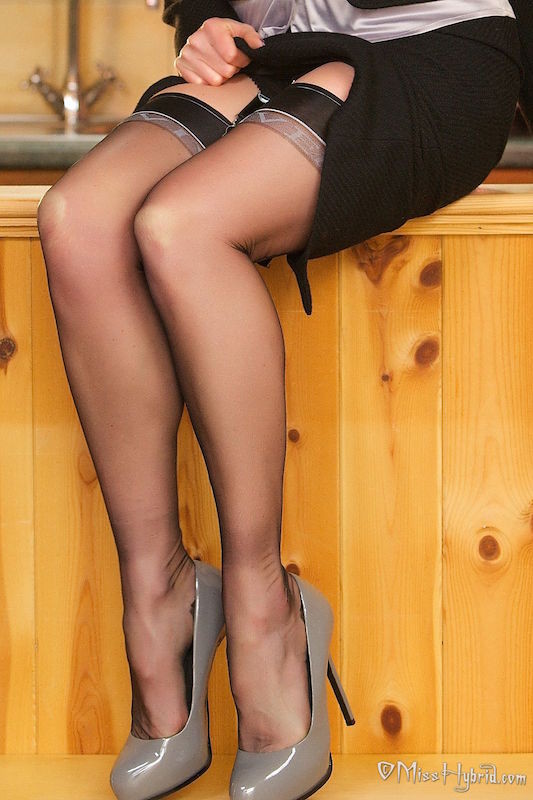 Please click here to see all Miss Hybrid's uncensored HD videos and High Quality Super Size photo sets at misshybrid.com.