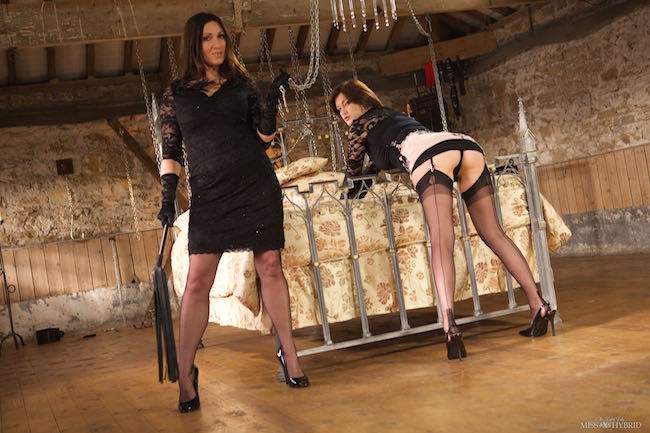 Preview Video Miss Hybrid And Gabriella Stockings Stilettos And Lingerie.

Preview video Gabriella seduced in stockings and lingerie.
Gabriella has arrived to visit Miss Hybrid at the manor. Both ladies are dressed in sexy nylons, stilettos and lingerie. Gabriella confides that she is attracted to women and is a little nervous and unsure what to do. Luckily for Gabriella Miss Hybrid is more than willing to help. Down to her lingerie and bound with bondage straps to the bed Gabriella loses her inhibitions.
Please watch the YouTube friendly preview video and click on the photo to see a sample gallery of photos.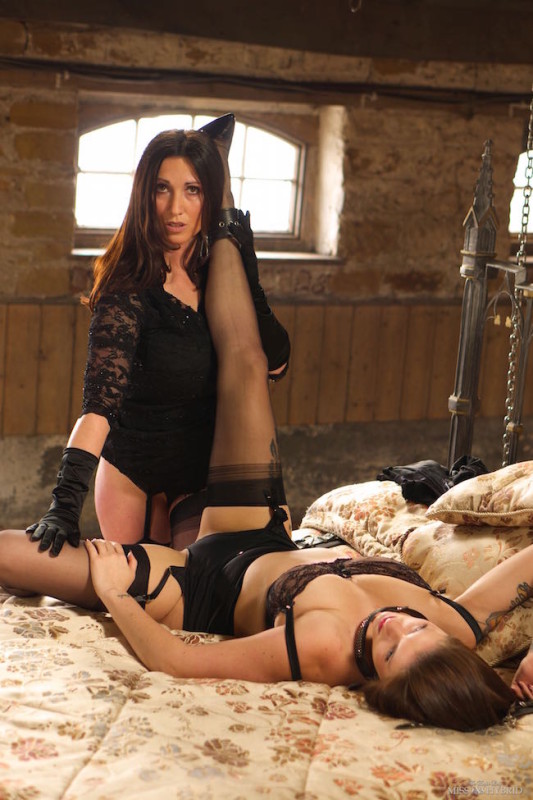 To see all of Miss Hybrid's uncensored HD videos and high quality, super size photos please click here to visit misshybrid.com.
and to keep up with all the day to day goings on and comings off at the manor please click here to visit misshybridblog.com.